Parish Nursing Alberta
Wholeness in Body, Mind, Spirit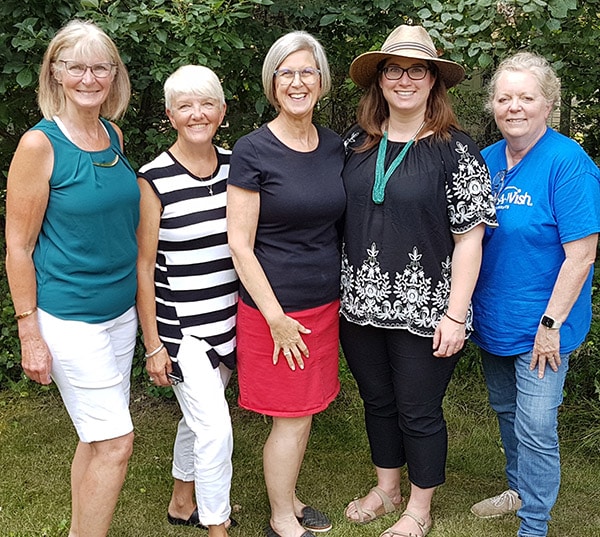 Summer Fun!
A small summer get-together of Alberta Parish Nurses was enjoyed at the summer-home of a new member from Calgary in mid July. The afternoon of beautiful weather, food and fantastic fellowship was appreciated by all. We were so pleased to finally meet Marilyn in person!
From left to right –Janelda Cornfield (PNA treasurer), Helle Tees (past president), Kathy Dempsey-Glegloff (VP/secretary), Nicole Lemke (president), and Marilyn Pridgen.
We are the Alberta chapter of the national parish nursing association – The Canadian Association for Parish Nursing Ministry – CAPNM.
A specialty practice group for parish nursing was established under the College and Association of Registered Nurses of Alberta (CARNA) in 2012.
A number of parish nursing ministries are located in Edmonton, Calgary, Lethbridge, Red Deer and numerous other centers. The specific number of parish nursing ministries in Alberta is largely unknown.
Why Choose Parish Nursing Alberta?