The Spirit of God was palpable for the participants of the Suffering & Spirituality workshop which took place in Montreal on Friday, June 30, 2023. There were 44 participants in person and 27 on Zoom. Those in attendance in Montreal came from across Canada and from as far away as Denmark and the Philippines while someone online was attending from the Ukraine. The interactive nature of the workshop allowed us not only to hear the great wisdom of the key note speaker, Dr. Lorraine Wright, but also that of many of the participants both in person and online.
Through stories from her clinical experience, Dr. Wright illustrated how to be in sacred space and facilitate healing by softening suffering. She emphasized the importance of listening to people with "curious compassion." Her message was that love without judgement has the power to heal and that this all happens in the presence of God as we depend on God.
If you are disappointed that you were not able to attend this workshop, all is not lost. Much of her understanding of suffering and its relationship to spirituality can be found in her book, Suffering & Spirituality. The Path to Illness Healing (4th Floor Press, Calgary, AB 2017), available through Amazon.ca
The organizing committee for the workshop, made up of representatives from Nurses Christian Fellowship and the Canadian Association for Parish Nursing Ministry, praise God for the guidance and gifting which led to its success and blessing.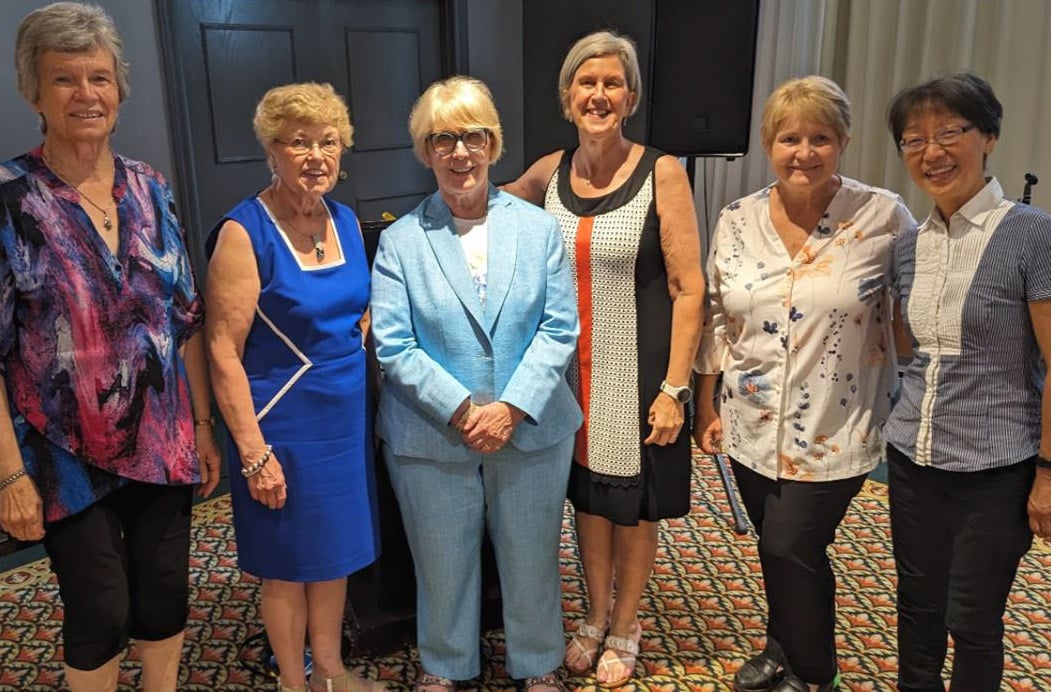 Photo: Elsie Millerd (Chair), Laura Van Loon (CAPNM), Dr. Lorraine Wright (Speaker), Kathy Dempsey (CAPNM), Dita Poenaru (NCFC) and Fronica Yiu (NCFC).